Welcome to the M*A*S*H Wiki
M*A*S*H is a 1972–1983 American television series based on Richard Hooker's 1968 novel MASH: A Novel About Three Army Doctors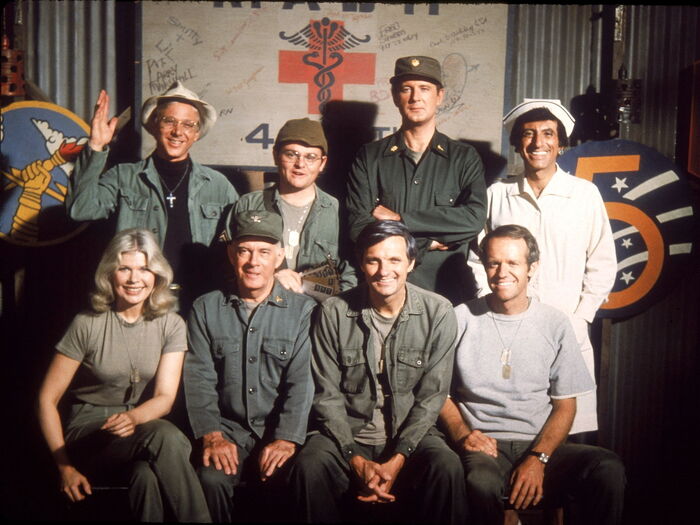 The series, which was produced with 20th Century Fox Television for CBS. It follows a team of doctors and support staff stationed at the "4077th Mobile Army Surgical Hospital" in Uijeongbu, South Korea during the Korean War.
M*A*S*H maintained a relatively constant ensemble cast, with four characters – Hawkeye, Father Mulcahy, Margaret Houlihan, and Max Klinger – on the show for all 11 seasons.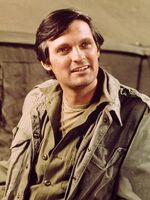 Captain Benjamin Franklin "Hawkeye" Pierce is the lead character in the M*A*S*H series and was played by Alan Alda. After his medical residency in Boston, Hawkeye is drafted into the U. S. Army and called to serve at the 4077th Mobile Army Surgical Hospital (MASH) during the Korean War.
Between long, intense sessions of treating critically wounded patients, he makes the best of his life in an isolated Army camp with heavy drinking, carousing, and pulling pranks on the people around him, especially the unpleasantly stiff and callous Major Frank Burns and Major Margaret "Hot Lips" Houlihan.